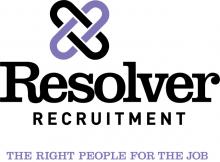 We are a Boutique Recruitment Agency
Being a boutique Recruitment Agency allows our team to focus on providing the highest level of customer service available in the industry.
Our Core Values
Resolver Recruitment's core values of operation are based on professionalism, accountability, integrity and consistency.
Find Your Dream Job
You are on a quest to find that dream job within a brilliant organization, we can assist you in achieving your goals and aspirations.
We Get The Right Match
Resolver Recruitment understands just how crucial it is to match the right Candidates with the right Clients in order for both parties to succeed.